INTENSIVE MBA IN INTERNAL AUDIT - in partnership with IIA Ukraine | in english
IN PRESENCIAL AND / OR LIVE TRAINING SCHEMES WITH REAL-TIME TRANSMISSION
Presentation
Presentation
Online registration is the left blue button


SCOPE
Internal audit faces major challenges and unique opportunities. The context in which Organizations live and constantly changing mean that internal audit has great present and future growth prospects, but the demands are different and diverse, giving more and more space and differentiation to skills over of technical skills. The seven attributes of Internal auditors released by the IIA are the driving force behind a new paradigm of training. Therefore, the updating of competences is essential, as well as the readiness to learn.
GOALS
Provide professionals with skills that respond to current and future demands of the internal audit market within the new paradigm.
TARGET AUDIENCE
Current and potential internal auditors, CAE, risk managers, compliance officers, controllers, financial directors, etc..
PROGRAM
Internal Audit Leadership;
Internal Audit Soft Skills;
Management tools to support Internal Audit (case studies);
Technologies and tools to support Internal ;
GRC—Governance and control in a computerized context (technological risk, fraud, cybercrime, cloud, etc.)
Assertive communication techniques for internal audit (verbal, nonverbal and written)
Internal Audit Guiding Principles (Standards, Code of Ethics and Regulation)
Value of the Audit Committee in corporate governance; responsabilities; value and etics, organizational governance
Fraud Risk Managemet
Tourist visit and closing ceremony with certificate delivery

Highly specialized Trainers from Portugal and Ukraine


General Coordination - Coimbra Business School
Coimbra Business School, leader in Portugal in the teaching of internal audit, risk management and control, with highly specialized human and material resources, is the main partner in this MBA.
Represented by: Nuno Castanheira and Georgina Morais
Support from IIA Ukraine
Affiliated with IIA, being a professional reference entity of Ukraine for internal auditors, it brings together professionals seeking to acquire and maintain competences and to share knowledge.
Represented by: Tatyana Lebedynets
Support from IIA Portugal
IPAI is a professional association, affiliated with IIA, created to represent internal audit professionals in Portugal.
Represented by: Georgina Morais and Fátima Geada


Date: 16th to 20th march 2020
Local: Coimbra - Portugal or Live Training (with real-time transmission)
Hours: 9:00-13:00h and 14:00-18:00h
Investment: 1000 €
IPAI and IIA-Ukraine members (attach proof): 20% off
Application Documents:
Curriculum Vitae, Certificate of Qualifications, 1 Photo
---
Lista de candidatos
Modal body text goes here.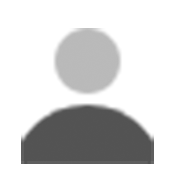 Nome Docente
Informação não atualizada.